Electrical Design Engineer @ Sietec Solutionz Pvt. Ltd.
Domain: design
Location: Coimbatore, Tamil Nadu, India
Experience: 0 - 0 yrs
Salary: Not Disclosed
Streams:
Job Description
Dear Sir,
I am Subramanian of KCT alumni 89-93 Batch EEE Department. I am in-charge of Sietec Solutionz Pvt. Ltd. Coimbatore branch. Sietec solutionz company are in Electrical and Instrumentation Automation design and turnkey projects for past 5 plus years, based in Chennai.
In the recently opened Coimbatore branch we have planned to train fresh Electrical Engineers who have completed Electrical Degree recently this year or within last 2 years. If you have KCT graduates who have completed in Electrical Engineering and are looking for a job, please give them our reference to get themselves trained in Electrical Engineering and so that they have a better chance to become Electrical Design engineers in reputed companies globally.
We provide designing training for Industrial electrical engineering for Oil and Gas, Power, Petrochemical and FPSO projects. It will highly useful for the candidates to get better jobs at the earliest. The course will be on weekdays from
10 am to 5 pm
daily. The duration will be for 2 to 3 months. There will be a nominal minimum monthly fees for the course. Interested candidates can contact me in my mobile 9487945062.
Regards,
Subramanian
Phone 9487945062.
Job Posted by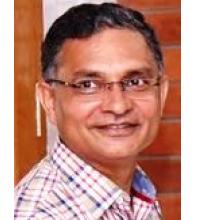 2000 | B.E - Electronics And Communication Engin